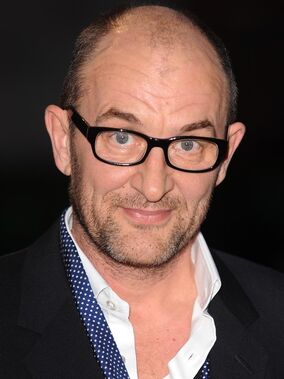 Ralph William John Brown (1957–) is an English actor, writer, and musician who played the dual role of DCI Frank Morgan/Dr Frank Morgan in Life on Mars. He was born in Cambridgeshire, UK.
Some of Mr Brown's notable roles include Danny the drug dealer in Withnail and I, the security guard Aaron (a.k.a. "85") in Alien 3, DJ Bob Silver in The Boat That Rocked, and the pilot Ric Olié in Star Wars Episode I: The Phantom Menace. He has appeared continuously in television and film from the mid-eighties onward.
Mr. Brown also wrote the award-winning play Sanctuary, and the British film New Year's Day.
In addition to his prolific acting career, Mr Brown is a member of the band "The Brighton Beach Boys", who perform highly praised tributes to the music of the Beach Boys and the Beatles. Mr Brown sings and plays keyboards, vibraphone, melodica and a variety of saxophones in the band.
Community content is available under
CC-BY-SA
unless otherwise noted.