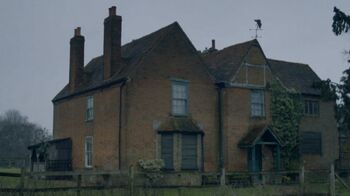 The year 1953 was the 53rd year of the 20th Century and the 953rd year of the 2nd Millennium.
On 2 June 1953, during the Coronation of Queen Elizabeth II, 19 year old Police Constable Gene Hunt, his mentor PC Morrison, and some of their colleagues were celebrating in a desolate house they had broken into, in the rural area of Farringfield Green near the city of Bolton. After Morrison and his colleagues became heavily intoxicated on whisky, they left the house to celebrate with the local villagers, leaving Hunt on his own. Minutes later, he heard a sound coming from a nearby room which he assumed was young people, so he kicked the door open to stop them. However the noise was actually a man with a shotgun who shot young Hunt dead. His body was buried in a shallow grave beside a scarecrow (A2A Series 3: Episode 8). The body of young Hunt would not be discovered until some travellers stumbled across it in 2008. (A2A Series 3: Episode 1)
Community content is available under
CC-BY-SA
unless otherwise noted.